Climb
Join a team or create your own.
Donate
Find and donate to a climbing team.
Fundraise
Add your event to the Stairing is Caring calendar.
Total Raised: $200,997
9 Charities

18 Events

403 Teams

793 Climbers

112 Companies
---
What is Stairing is Caring?
We facilitate stair climbing events to raise money for good causes in a healthy, competitive, and fun way.
Total Raised
$200,997
How does it work?
Teams of 2 take turns climbing up and down a set of stairs for 45 minutes.
Stairs Climbed
1,229,350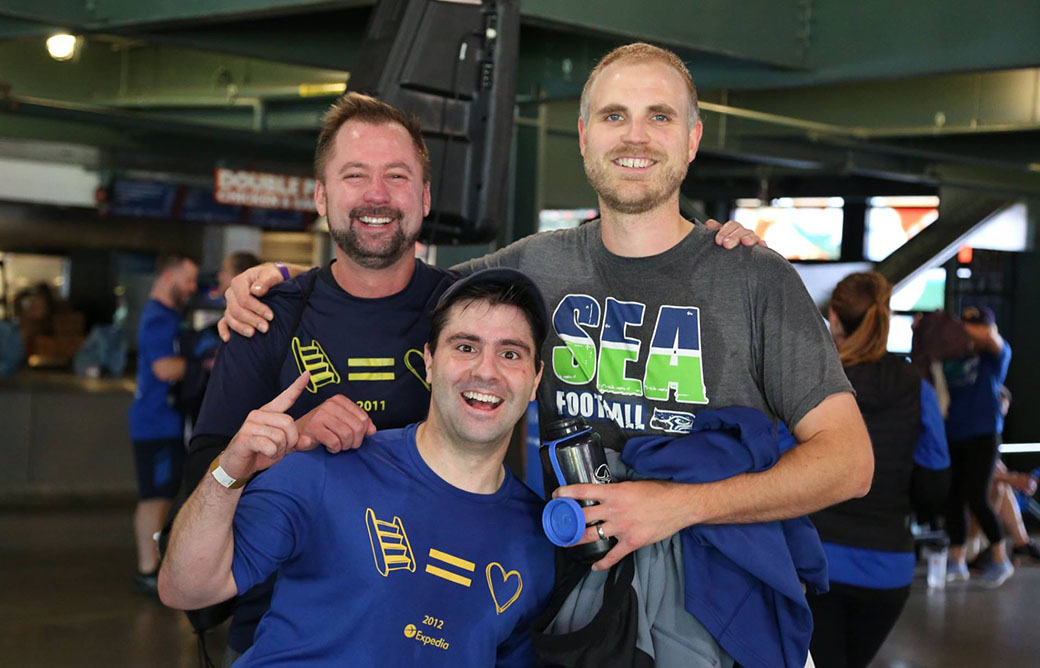 How does it raise money?
Climbers collect guesses on how many stairs their duo will climb. Pledgers will donate money for their guess. Charities win!
Charities
9
There is nothing better than sweating for a good cause. And you can skip your next leg day at the gym!
— Expedia Climber 2017
---